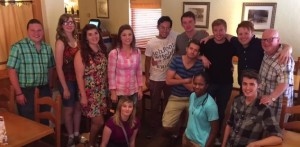 Feeling the call of God on your life?
You want to join the Young Preacher's Net?
Send us a 5 minute video of your preaching to:
Breakoutprayernetwork@gmail.com
In your email to us please provide the following information:
Your Name
Your email address
Your phone number including your country code
Your address
Your date of birth
Tell us a short story about yourself and about your relationship with Jesus Christ
Please help us with administration costs and add $25 to your application. You can pay the fee online at www.bpnradio.com or mail a check payable to BPN at P.O. Box 91985, Austin, TX 78709
In return we will add you to  our YPI email list and inform you of YPI events. You will receive invitations to preaching and training events organised by the Breakout Prayer Network.